Syksyn koulutusviikonloppu lähestyy ja luvassa on mielenkiintoinen kattaus asiantuntijatietoa. Puhujiksi olemme saaneet Stefan Müllerin ja Martin Steinbachin Saksasta.
Tässä esittelyt viikonlopun kouluttajista:
Stefan Müller, M.Sc.
Stefan Müller is a research gemmologist and mineralogist at the DSEF German Gem Lab. The DSEF is Germanys leading gemmological laboratory and issues gemstone reports. Stefan holds a Master of Science degree in geosciences from the Johannes Gutenberg University in Mainz, Germany. He wrote his Master's thesis about origin determination of blue sapphires from various localities. Currently Stefan is working on several gemmological research projects including his Ph.D. thesis on high-pressure-high-temperature treatment of diamonds.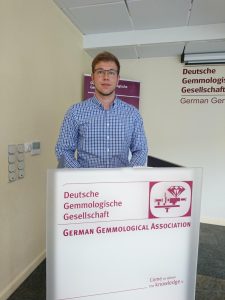 Martin P. Steinbach, AG, FGG, ASG
Martin P. Seinbach is the first German who graduated from AIGS Bangkok as an Accredited Gemologist. Back in Germany he graduated from DGemG as a gemologist and a diamond expert.
In 1984 Martin founded a gem trading and gemology consulting company that still exists today.
In 2016, he received the title of "Accredited Senior Gemologist" from the Accredited Gemologist Association, San Diego, USA. The same year he published a book called "Asterism – Gems with a Star" about the prodigy of absolutely every known aspect of star gems.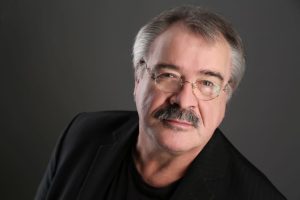 Aika: 18.-19.11.2023
Paikka: Arbetets Vänner, Annankatu 26, 00100 Helsinki
Viikonlopun ohjelma:
LAUANTAI
9.30 Kokoontuminen
10.00 Luento 1 Martin P. Steinbach
GEMS WITH A STAR – A FASCINATING AND COLORFUL WORLD!
About 60 different Asteriated Gems along with their History, Treatments, Famous Stars and much more.
12.00 Lounas
13.00 Luento 2 Stefan Müller
CURRENT TREATMENTS ON GEM MATERIALS AND THEIR IDENTIFICATION
15.00 Gemmologikurssin diplomien jako
16.00 Kakkukahvit
Iltaohjelmaa
SUNNUNTAI
9.30 Kokoontuminen
10.00 Workshop Stefan Müller: Treatments
12.00 Lounas
13.00 Workshop Martin P. Steinbach: Asterism
15.00 Vuoden gemmologi -kisa
Koulutusviikonloppu on seuran jäsenille muuten ilmainen, mutta iltaohjelma on omakustanteinen. Lisätietoa mm. iltaohjelmasta tulee myöhemmin ja pienet muutokset aikatauluun ja sisältöön ovat mahdollisia. Pyydämme ilmoittautumiset erillisellä viestillä myöhemmin.